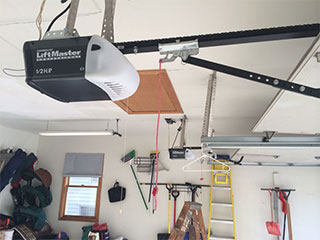 Your garage door can be quite a costly investment, yet sadly, it is often the most neglected part of the average family home. It is important to remember that as the largest moving part of your house, your door requires a certain level of care and maintenance to keep it operating smoothly for as long as possible. With that in mind, let's look at some simple things you can do to increase its longevity.
Tighten Loose Screws

It's hard to believe that such a seemingly minor action can have such a major impact on your garage door. But you'd be surprised. One slightly loose screw can become looser every time the system opens and closes, which can cause other parts of the door to also grow loose. Eventually, something can fall off, which can result in considerable damages. Regularly checking and tightening loose screws, nuts and bolts will ensure everything stays in its proper place.

Examine The Cables and Springs

You should closely inspect your garage door cables and springs at least once a month. What you should be looking for are obvious signs of fraying or wear and tear. If you do spot these problems call our professional technicians right away. Both of these components are difficult to work with and can be extremely dangerous as well. One wrong move can result in expensive repairs or serious injuries.

Use Your Eyes and Ears

As simple as it sounds, listening to your garage door open and close is one of the most effective ways to discover any problems. If your door is making unusual noises, it could mean it is out of balance or that its springs may need some adjustment. Similarly, watching your door to see if it stalls or opens unevenly can also help you detect a multitude of problems that need immediate attention.

Don't Forget to Lubricate

Sometimes your unusually noisy garage door may just need a little bit of attention. If the rest of your door seems to be operating efficiently, but sounds like a croaking quartet of frogs, just apply a little bit of lubricant to the springs and rollers, as well as your opener's chain (if it uses one). If the noises persist, call in the experts.

Don't Get Lazy

Spending just a few minutes to inspect the various components of your garage door once a month or so, can greatly extend its life expectancy. If you're not sure of what to do, you can check your user manual or simply give our experts at Garage Door Repair Brooklyn a call.